Celtic Symbols - the history and beliefs
The story behind the beautiful Claddagh Ring The Claddagh Ring is a popular piece of jewellery all over the world and is often given as a gift by lovers as a symbol of their commitment and love for each other. Its origin has a fascinating story, packed with love, tragedy and pain. As legend has it, the Claddagh Ring design was created by a man named Richard Joyce, who was from the village of Claddagh near Galway. Richard worked as a fisherman, he was engaged to marry his sweetheart, and his whole life was ahead of him. However, Richard's plans...
---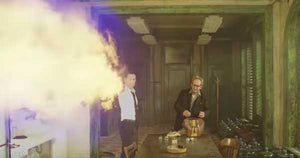 A Celtic symbol that can protect you from demons and even make you bulletproof? If it is good enough for Keanu Reeves then it is good enough for us!   Celtic symbols have played an important role in people's lives for centuries, often because of the beliefs of spiritual and supernatural properties they have. The triquetra is one Celtic symbol that is surrounded by spiritual beliefs. The trio of equal intertwining points are often used to represent the power of three. The ancient Celts believed most important elements of life came in threes: • The three stages of life of...
---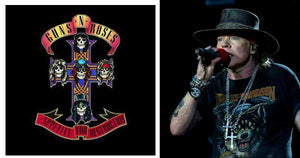 That iconic image could never have been, as it was not the bands' first choice for the album cover.
---
The Triskele, also known as the Triskelion, dates back as far as 3200 BC in Ireland. The symbol can be seen on the stones within the ancient burial site Newgrange. Although it is associated with Ireland, the Triskele symbol is believed to have first appeared in ancient Greece, where it was used to mark pottery and coins. It is particularly linked with the island of Sicily, which was once a Greek colony. The symbol found its way to Ireland and the Celts incorporated it into many of their designs. They believed the three spirals represented their belief that everything happens...